Dr. Walter Lech is a board-certified and Harvard-trained vein doctor specializing in the latest minimally invasive spider vein and varicose vein treatments. He has worked with some of the country's leading experts in vein care and is dedicated to bringing the latest vein care technologies and techniques to his patients in California.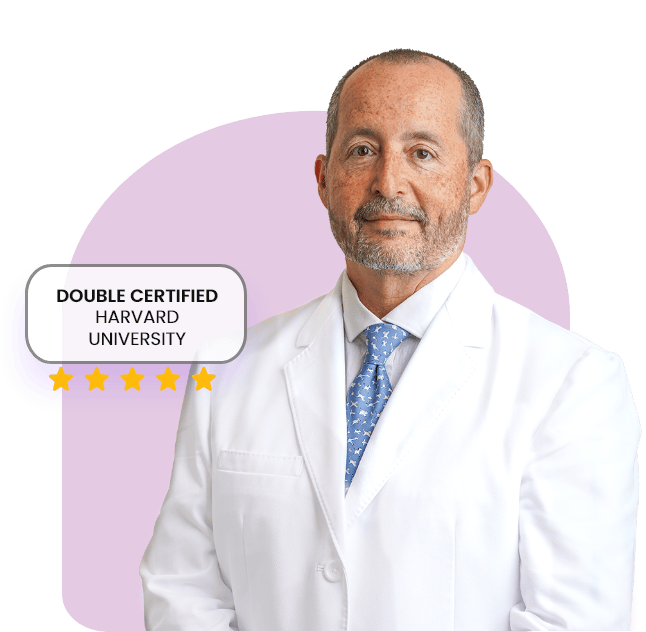 Dr. Lech takes a comprehensive approach to vein care. Instead of simply alleviating your vein problems, such as spider veins and leg pain, he diagnoses and treats underlying chronic venous insufficiency, the root cause of all vein problems. His considered approach to vein care ensures safe and long-lasting results with minimal risk of recurrence.


Dr. Walter Lech is a renowned vein doctor and board-certified cardiothoracic surgeon. He was awarded several prestigious research fellowships, including the Harvard AIDS Institute/Arthur Ashe Program and the Commonwealth Fund of Massachusetts. He has also earned a Multiculturalism Award because of his work in mentoring students of color and the larger Native American community in Boston.
Dr. Lech was appointed as the Associate Surgeon at Brigham & Women's Hospital and Instructor at Harvard Medical School. During this period, he underwent specialized training in advanced minimally invasive thoracic surgery, following which he joined the Deaconess as a Staff Surgeon in the Division of Thoracic Surgery. He currently specializes in minimally invasive treatments for chronic venous insufficiency and lymphatic disorders.
Dr. Lech currently sees patients at our offices in California.