Dr. Todd Kobrinski is a vein doctor and vein specialist with advanced training in venous medicine and cardiovascular medicine. He is widely considered to be one of the best vein doctors because of his excellence in the latest techniques for the treatment of spider veins and varicose veins. Instead of simply treating the visible symptoms, he performs a thorough investigation to identify and treat the root cause of your vein problems.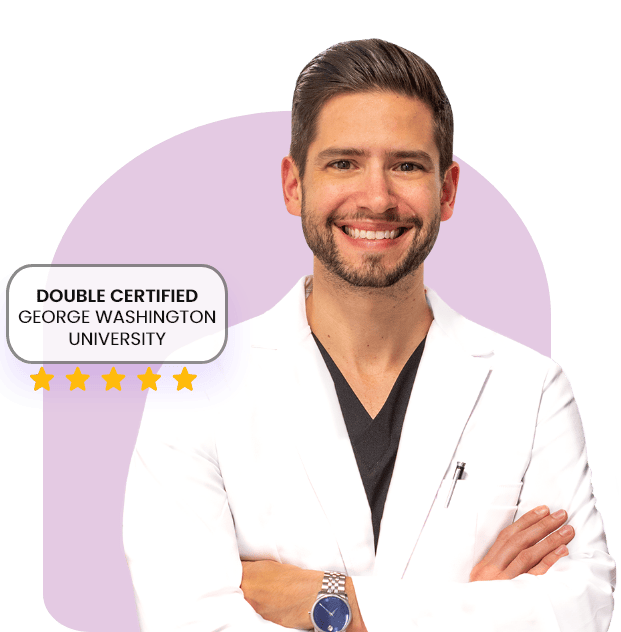 Dr. Kobrinski aims to help patients enhance the quality of their lives. After learning about your specific symptoms and how vein disease is affecting your life, he curates a personalized vein treatment plan. He always diagnoses and treats chronic venous insufficiency, the root cause of all vein problems, including leg cramps, leg pain, spider veins, and varicose veins. He is also considered to be an exceptionally compassionate and friendly vein doctor.


Dr. Kobrinski completed his Bachelor's and Master of Science degrees from George Washington University. He completed his medical degree from Nova Southeastern University in Florida. After acquiring his medical degree, he pursued eight years of extensive post-graduate training through the Icahn School of Medicine at Mount Sinai St. Luke's Roosevelt Hospital Center in New York City.
During his extensive post-graduate training, he completed three years of Residency in Internal Medicine and five years of Fellowships in Cardiovascular Disease and Clinical Cardiac Electrophysiology. His publications have also appeared in the American Journal of Cardiology and the American College of Cardiology Scientific Sessions. He currently specializes in ultrasound-guided, minimally invasive treatments for vein disease.
Dr. Kobrinski currently sees patients at our offices in New Jersey.