Dr. Sareh Rajaee is a board-certified vein doctor with specialized training in vascular imaging and the latest minimally invasive endovascular treatments for spider veins, varicose veins, and chronic venous insufficiency, the root cause of most vein problems. She is sought after for her ability to communicate empathetically with patients and her perfect track record with spider vein and varicose vein treatments.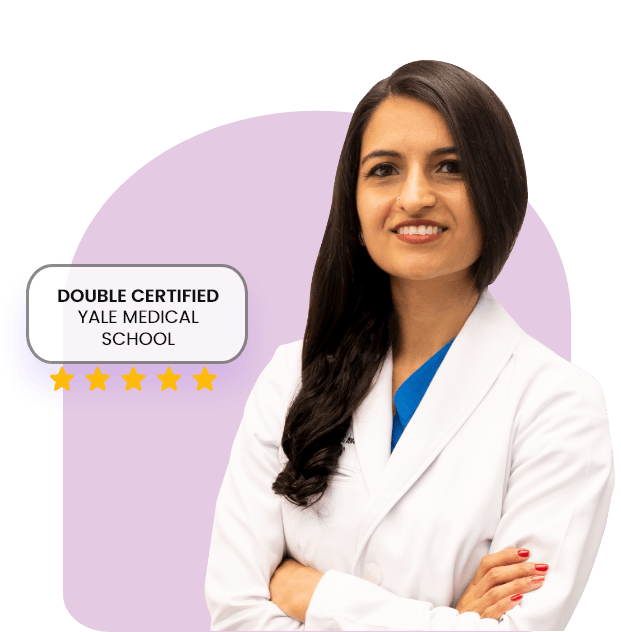 Dr. Rajaee understands that spider veins, varicose veins, and the associated symptoms of vein disease can dramatically affect your life and confidence. She takes the time to understand how vein disease is affecting your life, following which she curates a personalized treatment plan for you. Her considerate and personalized approach to vein care leads to optimal results without harsh side effects or downtime.


Dr. Rajaee has a stellar educational background. She completed her undergraduate studies at the University of Rhode Island, where she double majored in Biomedical Engineering and German. She acquired her medical doctorate from the Alpert Medical School at Brown University, following which she pursued a Master's in Public Health at the Harvard School of Public Health.
Dr. Rajaee completed an integrated Vascular Surgery Residency at Yale New Haven Hospital. After her residency training, she pursued advanced training in open and endovascular procedures for the treatment of chronic venous insufficiency and peripheral arterial disease. She is board-certified by the American Board of Venous and Lymphatic Medicine, a distinction only conferred upon the top 1% of vein doctors.
Dr. Rajaee currently sees patients at our offices in Manhattan and New Jersey.