Dr. Guthrie has several years of experience in treating patients with various stages of cardiovascular disease and vein disease. She has studied under the leading physicians specializing in cardiovascular ultrasound and is widely regarded as one of the best interventional ultrasonographers in the US. She ensures her patients receive the highest standards of vein care and treatments in California.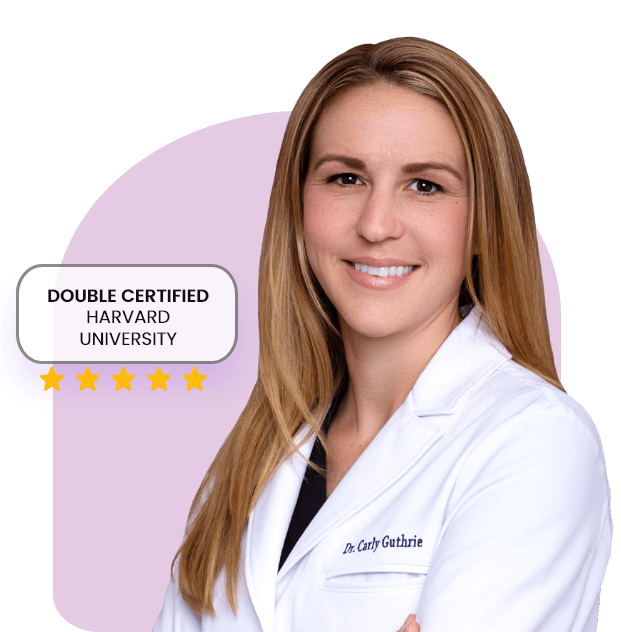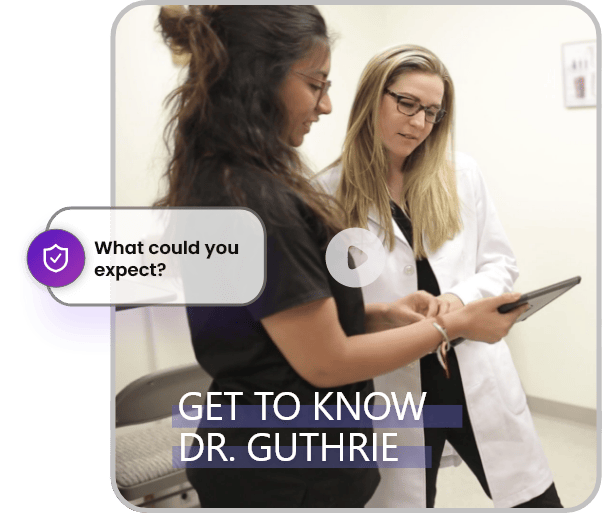 Dr. Carly Guthrie is a double-certified specialist in venous medicine, cardiology, and anesthesiology. She has specialized training in the latest minimally invasive spider vein and varicose vein treatments using ultrasound guidance, including radiofrequency ablation, ambulatory phlebectomy, and sclerotherapy. She focuses on bringing the latest vein care technologies to Southern California to enhance patient comfort and satisfaction.


Cardiology & Anesthesiology
Dr. Guthrie is a board-certified and fellowship-trained vein doctor with advanced training in the treatment of chronic venous insufficiency and ultrasound-guided vascular therapy. She completed her residency training at Harvard's Brigham and Women's Hospital, following which she pursued an advanced fellowship in the treatment and management of cardiovascular and thoracic diseases.
Dr. Guthrie has won numerous awards throughout her illustrious career. She was elected the Chief Resident by her faculty and colleagues at Harvard and is widely considered to be one of the country's leading interventional ultrasonographers. She leverages her incredible skills and expertise to help patients overcome chronic venous insufficiency and eliminate spider veins and varicose veins.
Dr. Guthrie currently sees patients at our vein centers in California.