Dr. Kamran Saraf is a highly-skilled vein doctor with specialized training in cutting-edge, minimally invasive treatments for spider veins and varicose veins. He offers highly personalized treatments that alleviate the symptoms of chronic venous insufficiency, the root cause of most vein problems, including spider veins and varicose veins.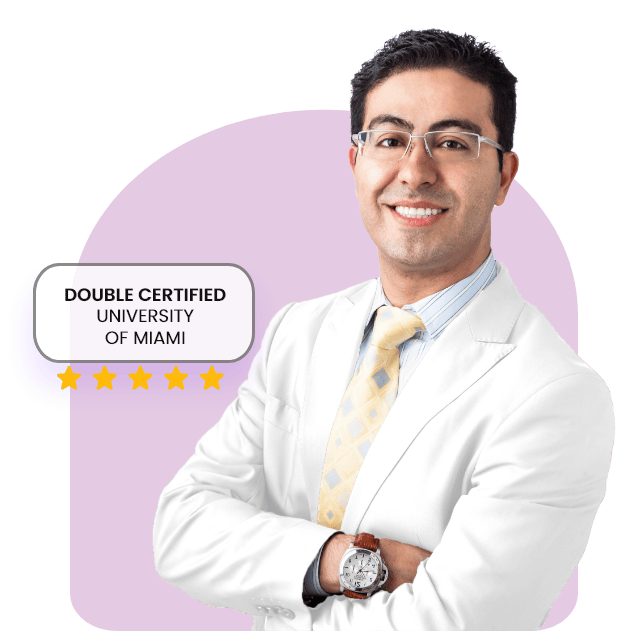 Dr. Saraf is known as one of the country's leading vein experts because of his commitment to optimal patient care. He has repeatedly won the title of the 'Most Compassionate Doctor' because he ensures his patients feel emotionally and physically comfortable throughout the treatment process. Dr. Saraf offers free insurance verification before your appointment.


Dr. Saraf graduated from the University of Maryland with a bachelor's degree in Neurophysiology — he graduated with Honors. After his Bachelor's degree, he pursued a Master's degree in Physiology and Biophysics from Georgetown University. He also acquired his medical degree from the University of Miami, following which he pursued General Surgery training at Texas Medical Center, one of the world's largest medical facilities.
Dr. Saraf also completed his residency training in Anesthesiology at the University of Miami / Jackson Memorial Hospital, following which he pursued a fellowship at the University of Pittsburgh Medical Center. He is the recipient of numerous awards, including the Maryland Senatorial Scholarship and the University of Miami Academic Achievement Scholarship. He has also won the Patient's Choice Award several years in a row.
Dr. Saraf currently sees patients at our offices in Maryland.